PRINT
---
Quilcene Bay Hatchery & Research Facility Information Brochure
*Freelance Project
Coast Seafoods Company | In recognition of the vital role shellfish farming plays in Washington's economy and its environment, in 2012 Washington State unveiled the Washington Shellfish Initiative – an agreement among federal and state government, tribes, and the shellfish industry to restore and expand Washington's shellfish resources to promote clean-water commerce and create family wage jobs. This brochure provided necessary facts which displelled common myths regarding Coast Seafoods shellfish hatchery's environmental impact in and around Quilcene Bay, Washington.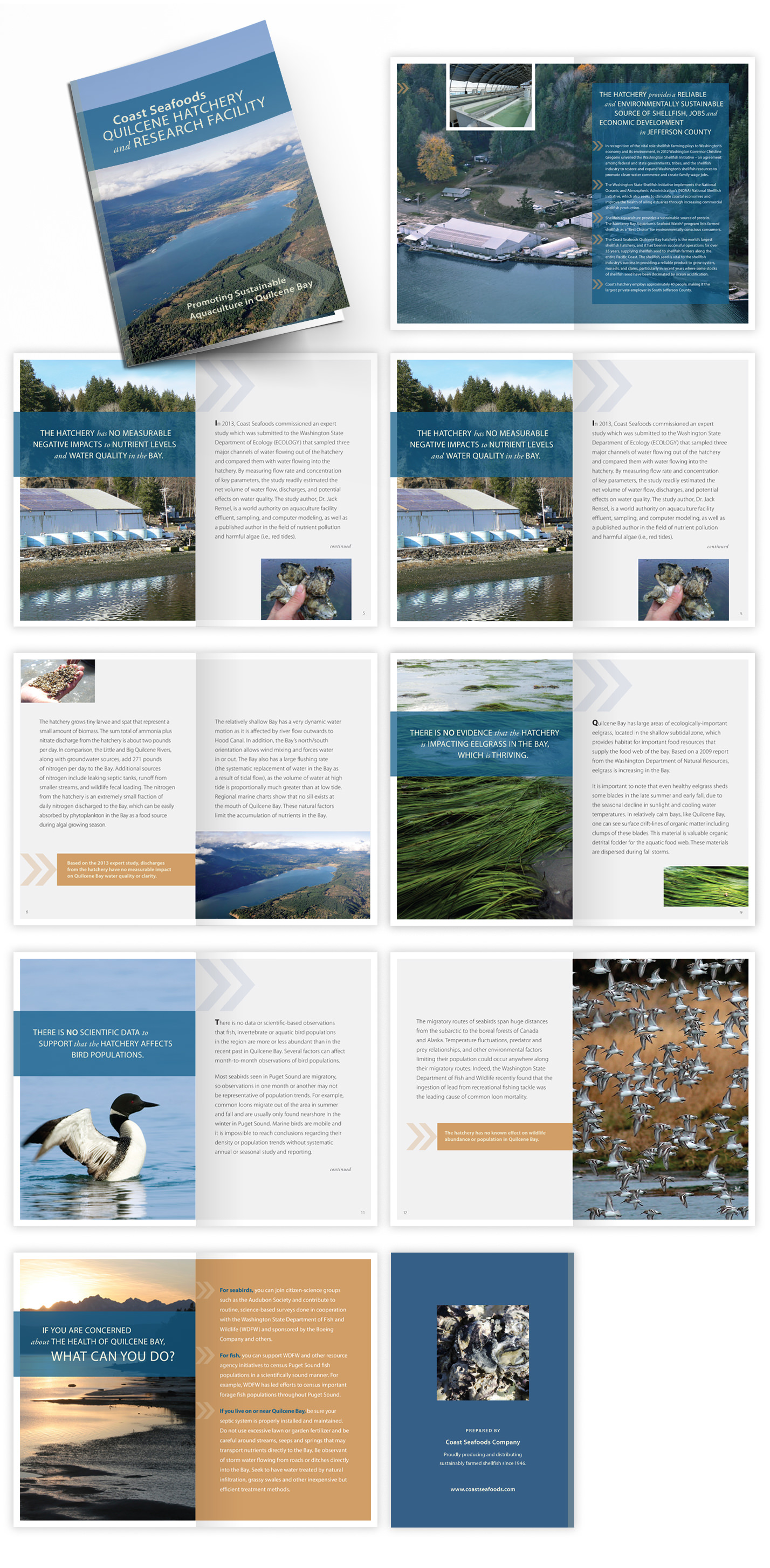 ---
Milliman
*Freelance Projects
Milliman is among the world's largest providers of actuarial products which includes data driven reports. Here is a couple of reports among many that I have had the opportunity to work on. Milliman reports follow specific typogrpahy and color specifications in order to maintain a cohesive look and feel. Charts and graphs are data driven created in Illustrator and linked into the InDesign layout.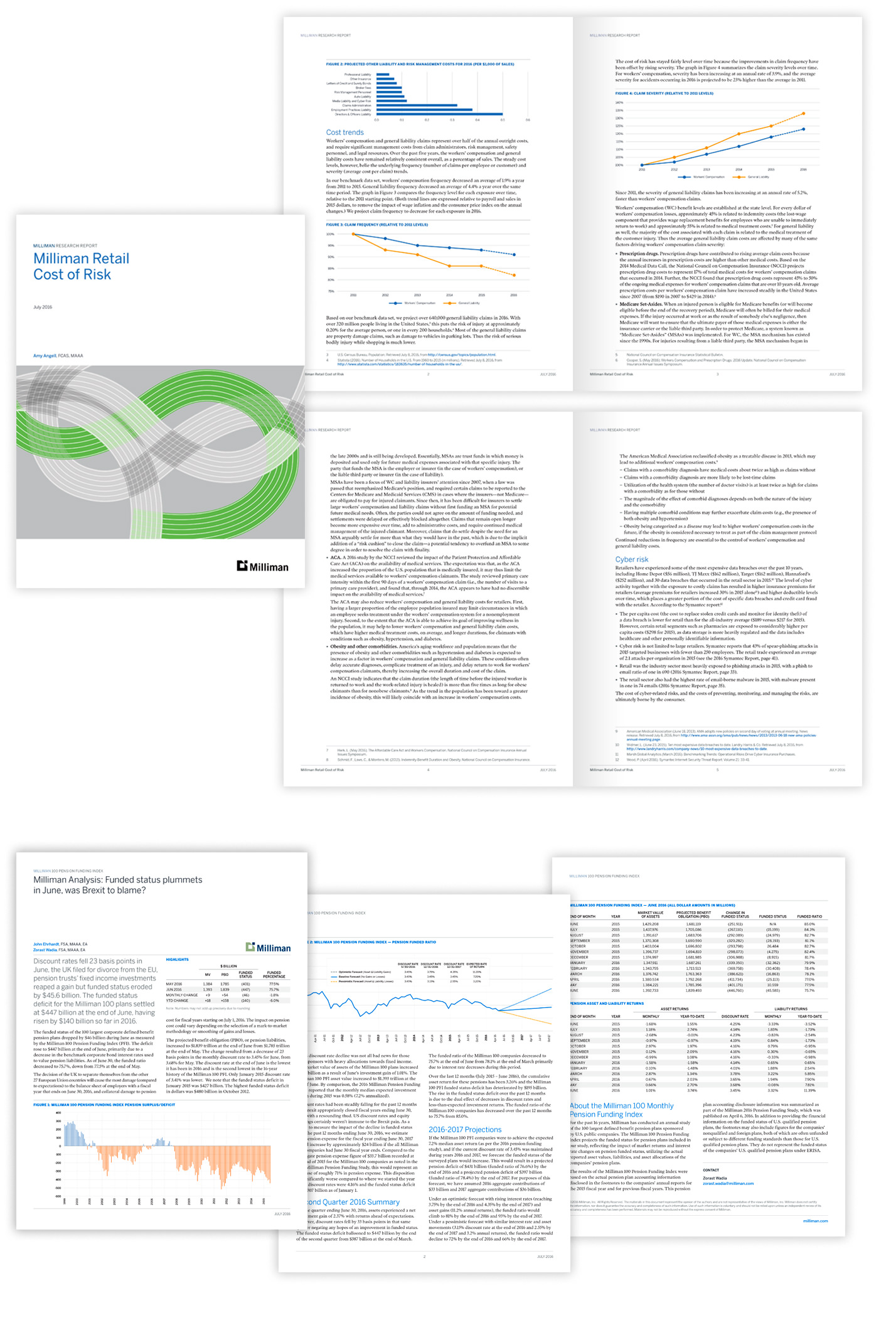 ---
What's For Dinner Cookbook
*Academic Project
Helpful, useful tips, and recipes for quick and easy seasonal gourmet meals is the main focus of a cookbook by local author Heidi Rabel. Included in the cookbook is information on how to stock your pantry with fresh, healthy ingredients, ideas just in case company drops in, and the use of leftovers. The task of this project was to refresh the old design with new eye-catching and tantilizing page layout designs around the established and well-organized content. Visually invigorating photography, along with balanced typography, entices the reader through all the seasonal menus and recipes.

---
+31 Architects
*Academic Project
+31 Architects is an award winning team of European architects who are committed to creating innovative projects that are aesthetically powerful, as they are socially and environmentally progressive. This acclaimed firm, whose partners have over a combined total of 31 years in architecture, is expanding their offices to Seattle, Washington. The task for this project was to create a new and innovative brand and identity. Collateral pieces were created to highlight a portfolio of impressive work and to promote their architectural capabilities and aesthetic. A custom presentation was created to house a capabilities brochure, a mini brochure, project update sheets, and a business card.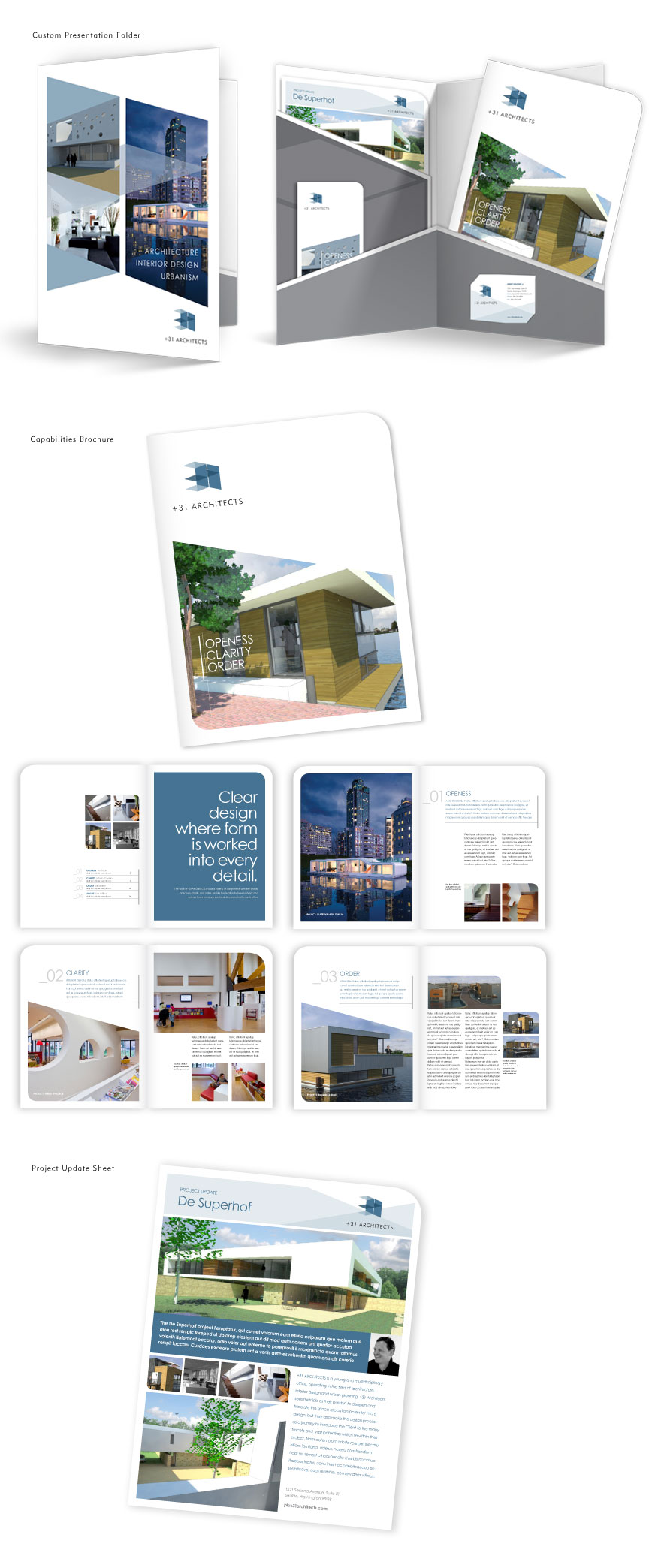 ---