WEB
---
USO Northwest Support Capital Campaign
*Freelance Project
"Enduring Support" is the title of the USO Northwest's support capital campaign. To kick off the campaign a compelling brandmark that builds on the positive campaign perceptions was created. Then a special landing page was created to create awareness and highlight the six most important areas of needed funding support. Each star on the landing page represents a unique program or service and links to a separate information page which outlines immediate needs, projected costs, and a call to action. The USO Northwest's facilities must be remodeled and explanded to sustain the level of service and programs needed for years to come. Each facility has been in use for an extended period of time with little or no renovation or refurbishment. With increased usage the centers must be upgraded and maintained. Funding generated from this campaign will go towards essential upgraded facilities and support for service members and their families without government funding.

---
The PureAyre Store
*Academic and Freelance Project
Clean Earth Inc. is focused on the health of people, animals and our environment and produces a line of products called "PureAyre" which is a natural ingredients-based product that safely eliminates odors. PureAyre is designed to eliminate all organic odors and some inorganic odors. It is fast because it works immediately on contact with odor-causing compounds. PureAyre is also permanent because it totally eliminates odors by breaking the molecular bonds of those odor-causing compounds. The product line consists of odor eliminating products for all pets, the home, marine and commercial applications. The task of this project was to refresh the existing e-commerce site with an engaging user experience and to photograph the entire product line for the new website.
---
USA Dance - Seattle Chapter #1004 - Team Dancers
*Freelance Project
Team Dancers is a team of ballroom dancers devoted to the promotion and improvement of ballroom dancing through performance and needed a website to promote and provide information about the Team. Team Dancers was founded in 1989 by the local USD Dance Chapter #1004 governed by the national DanceSport, Inc. USA Dance Seattle Chapter #1004 is a chapter of USA Dance, Inc. (an approved 501c3 non-profit organization), and Team Dancers is part of the USA Dance - Seattle, WA Chapter.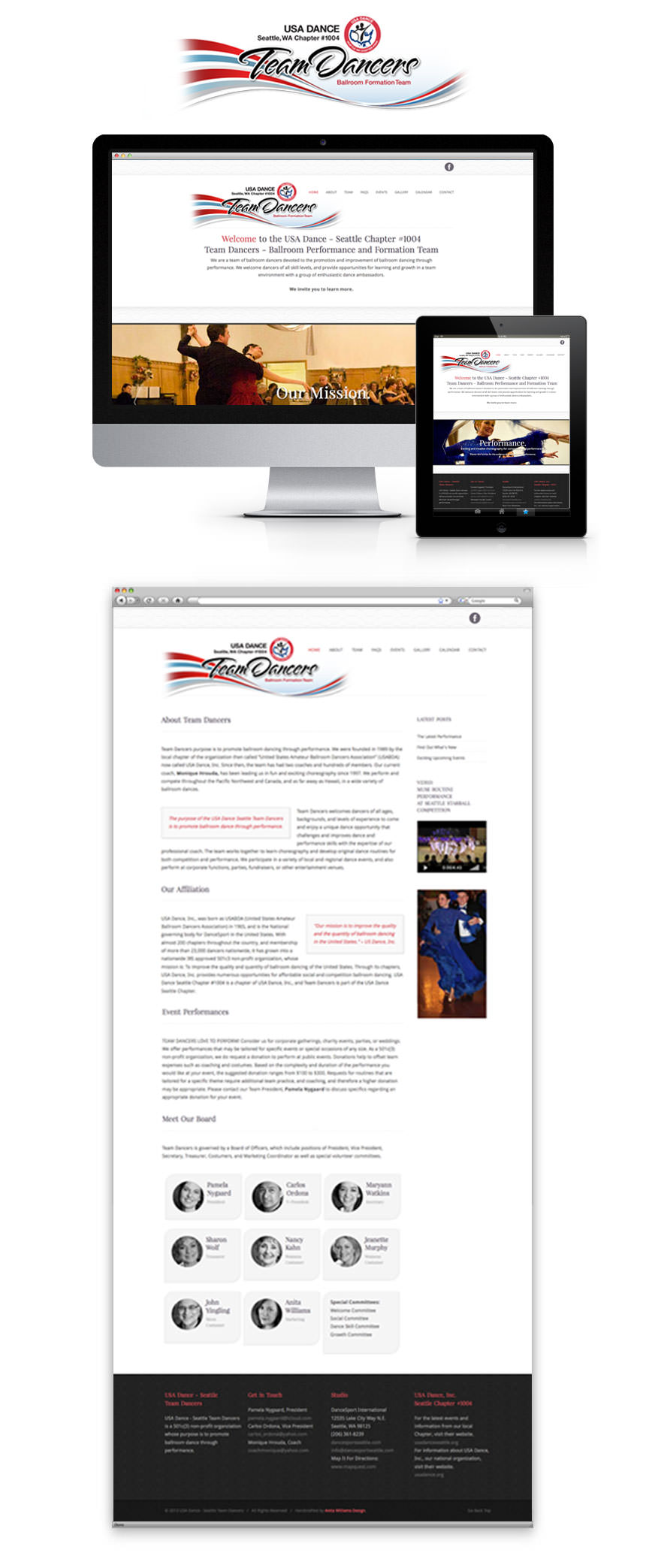 ---
+31 Architects Website
*Academic Project
+31 Architects is an award winning team of European architects who are committed to creating innovative projects that are aesthetically powerful, as they are socially and environmentally progressive. This acclaimed firm, whose partners have over a combined total of 31 years in architecture, is expanding their offices to Seattle, Washington. The task is to create a fresh, new, and innovative brand and identity. A website refresh is constructed to carry over the new branding style, showcase signature projects, and provide a means for attracting new business.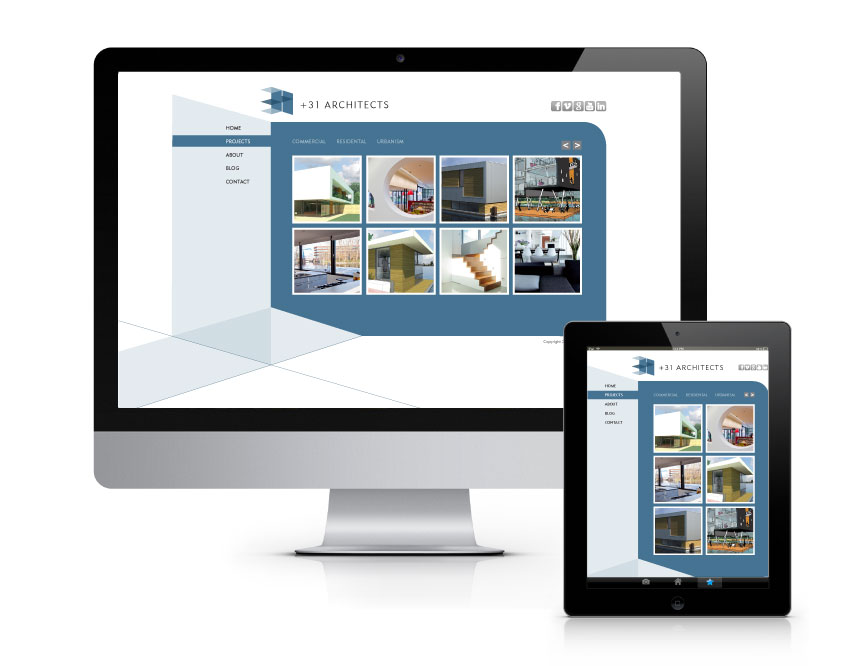 ---